Annette Wolfe has worked in the legal industry for 18 years in Melbourne and more recently has practiced as a Barrister and Solicitor in the Gippsland Region.
Since being admitted to practice Annette has practised in the areas of Family Law, Estates, Wills and Powers of Attorney and has assisted numerous Gippsland clients to achieve positive outcomes in these areas of the law.
Annette is committed to providing a quality and compassionate service to her clients and the people of East Gippsland. With strong beliefs regarding the accessibility of the law to all sectors of the community, Annette also provides service via Victorian Legal Aid to eligible clients.
Annette brings a new dimension to Legal Practice having significant life experience to augment her legal background. The practice is built on the concept of providing justice to all; Annette's empathetic approach ensures that the difficult circumstances that often bring clients to the practice are dealt with in both a professional and caring environment.
Annette is supported by her Legal Executive, Zorro Parmigiani.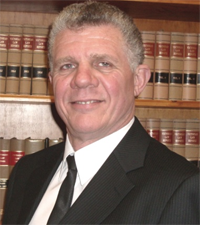 Zorro has in excess of 25 years' experience in conducting prosecutions in the Magistrates' Court jurisdiction for State and Local Government and the delivery of compliance programs.
Zorro is a Fellow of the Institute of Legal Executives and has specialist knowledge in the areas of offence management and the delivery of legal and compliance training to field orientated staff.